Kate shares a container story in her own home.
Kate's Closet Journey
Before we even closed on our home, I knew we would be putting elfa from The Container Store in at least 3 closets including the entry one. Since I have designed my fair share of elfa closet systems, with the support and guidance of their amazing designers, I felt comfortable beginning the journey on my own. With one of their sales on the horizon I got right on it.
After taking solid measurements and confirming them 5 times (lol), I hopped onto The Container Store's Custom Closet design center to start designing our entry closet system. This is a very handy tool to get an idea of how the layout will look, feel, and function, and I highly recommend going into a store, if possible, or calling their design center to have one of their experts look things over before making any purchases.
Once I felt good about the design I headed into the store to finalize with an elfa designer. As you can see from the middle picture below, the elfa system made a tremendous difference in the functionality of the space. You will also notice that all of the open shelves became a bit of a dumping ground, mostly because of the remodeling we had been doing.
As you see in the third picture, fun and right-fit containers not only make the space pop, but also function better. Making time to measure the shelves for the containers also gave me the time to move all the items that don't belong in there. Whew, what a difference!
Containers are one of those subjects where we can experience a wild array of emotion about… from excitement to overwhelm, from adoration to contention. If you aren't sure where to start, please hop over to The Clear & Simple Steps page for guidance. Purchasing containers comes after most of the other steps of the organizing process.
When you get to that step, or want to inspire yourself to get there, purchase Our Favorite Containers eBook!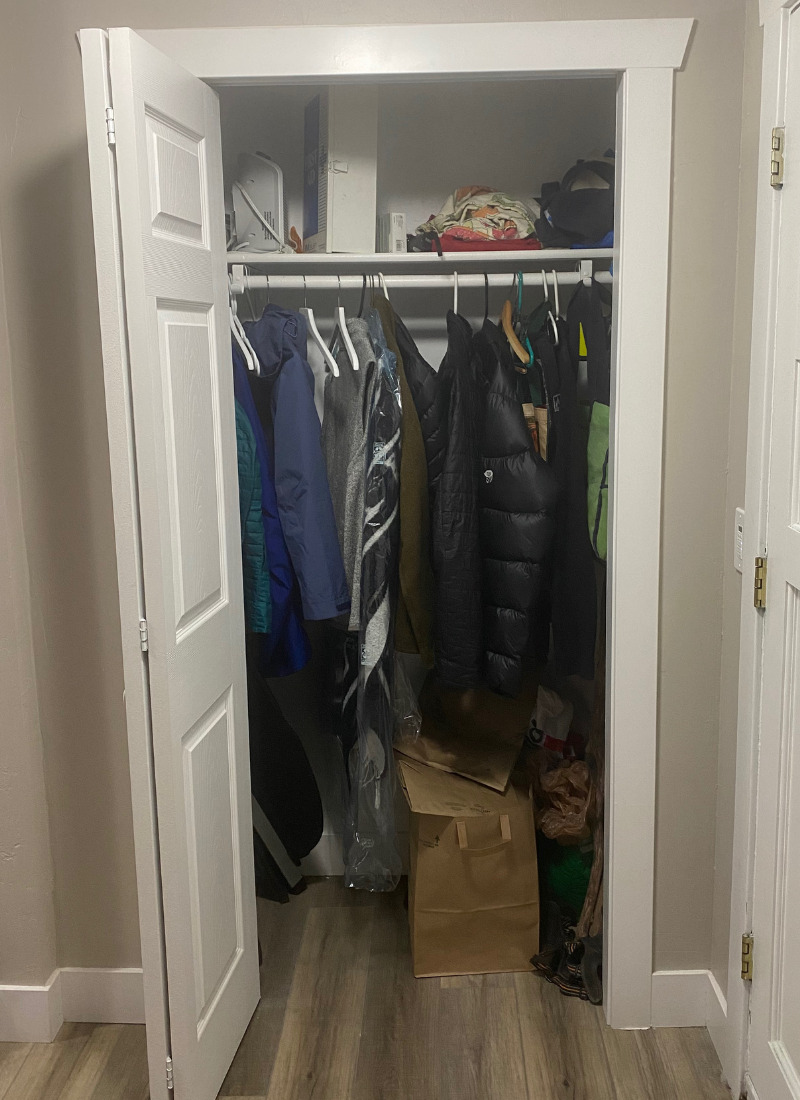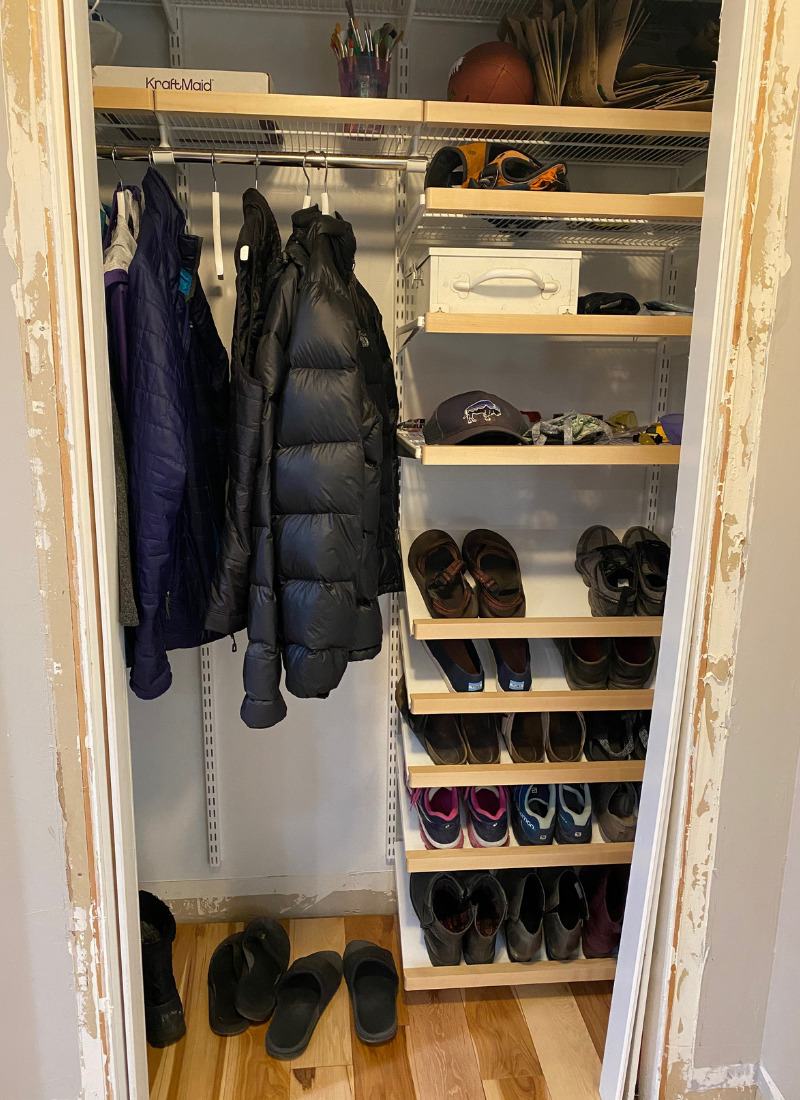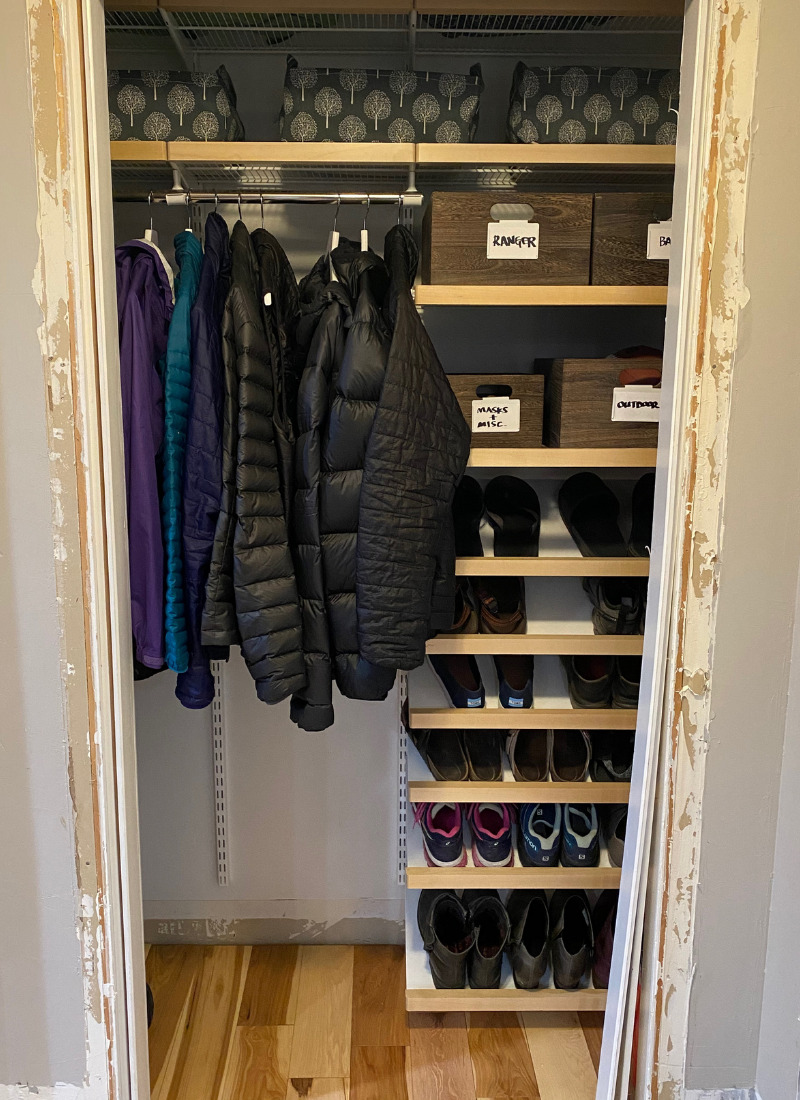 ** The containers I used in our entry closet are all from The Container Store. 
Get All Our Favorite Containers in One Book
A place for everything in your home.
Your Guides, Marla Dee & Kate Fehr.
We are passionate about teaching people The Clear & Simple Way to clear clutter and get organized at last.
© 1999-2023 Clear & Simple, LLC.
All rights reserved.