Organize your digital world with Kate
Apps, Email, Passwords, Files, Photos
Hire a guide to help you get it done!
Life is too short to be buried in clutter.
Clutter sucks. Don't be weighed down.
You're meant to do more with your precious life than constantly sift through stuff.
Book a free Discovery Call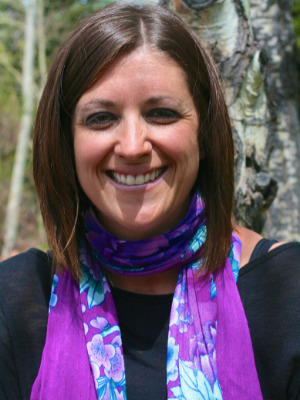 Do you feel stuck in a mire of digital clutter? Is your email inbox filled with hundreds… thousands… tens of thousands… of unread emails? Do you have passwords written on sticky notes all over your desk or monitor? Is your computer desktop a mess of scattered digital files?
Most people have multiple areas of overwhelming digital clutter – like apps, email, password, files, photos – and are ashamed that they don't know where to start, what to do, or how to keep it up. You are not alone and I am here to help.
I've spent over a decade cultivating a foundation of systems, tools, and skills to wrangle digital data of multiple types. Combining these with The Clear & Simple® Steps I guide clients in creating their own solid foundation of systems and organization.
My clients go from feeling hopeless and stressed out, to inspired and excited. Don't stay stuck in the chaos. Book a free discovery call now!
Before I hired Kate, I was running my own business but feeling like I was drowning in administrative and organizational tasks, both personally and professionally. I felt like I could never quite catch up.
Through working with Kate, I have learned how to track and prioritize tasks to keep my life and my business running much more smoothly. She has helped me with many digital areas including clutter clearing and organizing cloud storage; clutter clearing and organizing multiple email accounts (AND unsubscribing from 100's of junk emails); putting systems into place for tracking efficiency and effectiveness within my business; and understanding how best to make use of features of Google to create systems and reminders for myself. All of this has helped free up space and reduce stress.
Kate is friendly and non-judgmental, and it is her approach, alongside the content of what she offers, that makes her such a valuable part of my team. She has always made it clear that it is her goal to assist me in putting systems and structures in place that can last beyond our time together. I am proud of the progress I have made working with her and I know my business would not have been able to grow as much as it has lately without her.
Working with Kate has made me excited about parts of life and work that I used to dread. I highly recommend her services for both personal and business management!
Most organizers know that it is far easier to help others with their stuff than to deal with our own. I've been an organizer for over 24 years and I love helping others get organized. It's joyfully easy for me!
But when it comes to my own stuff, it is just not that simple. In the summer of 2023 I hired my business partner, Kate, to go through the areas and layers where I was stuck. I felt ready to address them, but I knew I could not and would not do it myself.
She came for two days and I cannot even put into words the experience of having her guide me through various areas in my home and digital world. When she was getting ready to leave, I told her that I not only felt free again, but I felt in love with my space again. And in love with my life again. It felt so good!
I am a small business owner of two businesses in the Salt Lake Valley. I hired Kate to assist in these businesses after she directed a major organizational project in my home. Her expertise in these businesses has been transformative.
In addition to working with our administrative team to update and reorganize our data management and file systems, she has been a creative force in business development by helping us create a vision for increasing the customer service, productivity, and overall value of these companies. I am excited that simplifying and streamlining our processes will give me, and our whole team, more time to spend on the things that matter the most.
On a more personal note, Kate has brought a synergy to our teams that is greatly appreciated. She listens to us and finds individualized solutions to our unique needs. She provides a warm, supportive presence with a high level of professionalism.
© 1999-2023 Clear & Simple, LLC.
All rights reserved.