Travel goods make travel easy!
You know that organizers can be obsessed with containers and bags.  But when it comes to travel, having the right containers makes a huge difference.  I want to share some of my favourite items and places to shop for the best selection of travel bags and more.
Note – Make sure to check out The Container Store's short tips & videos for ideas to help you stay organized for travel.
1 – The Perfect Bag makes all the difference.
I really like the Eagle Creek luggage. It is equipped with the 4 wheels for easy moving and great compartments and extra features. I've also come across a new line of luggage called Biaggi. Biaggi has travel bags that have zippers to enlarge or condense the size and can easily pack up into a small cube for storage.  You can find both brands at The Container Store.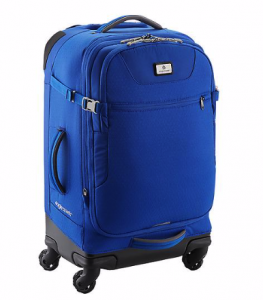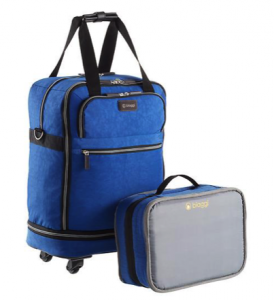 2 – Create your body care set and refill when you get home.
Here is a link to the page full of containers.  Clear & Simple's favorite are the GoToobs.
3 – Another of Clear & Simple's favorites is the Eagle Creek Pack-it Folders. These cubes make it easy to set up camp wherever you are staying.
4 – Don't forget about your technology!  You can find some great options here.  A couple of my favs are:

I hope these items and tips help you have a fun-filled and easy summer of travel!
Marla