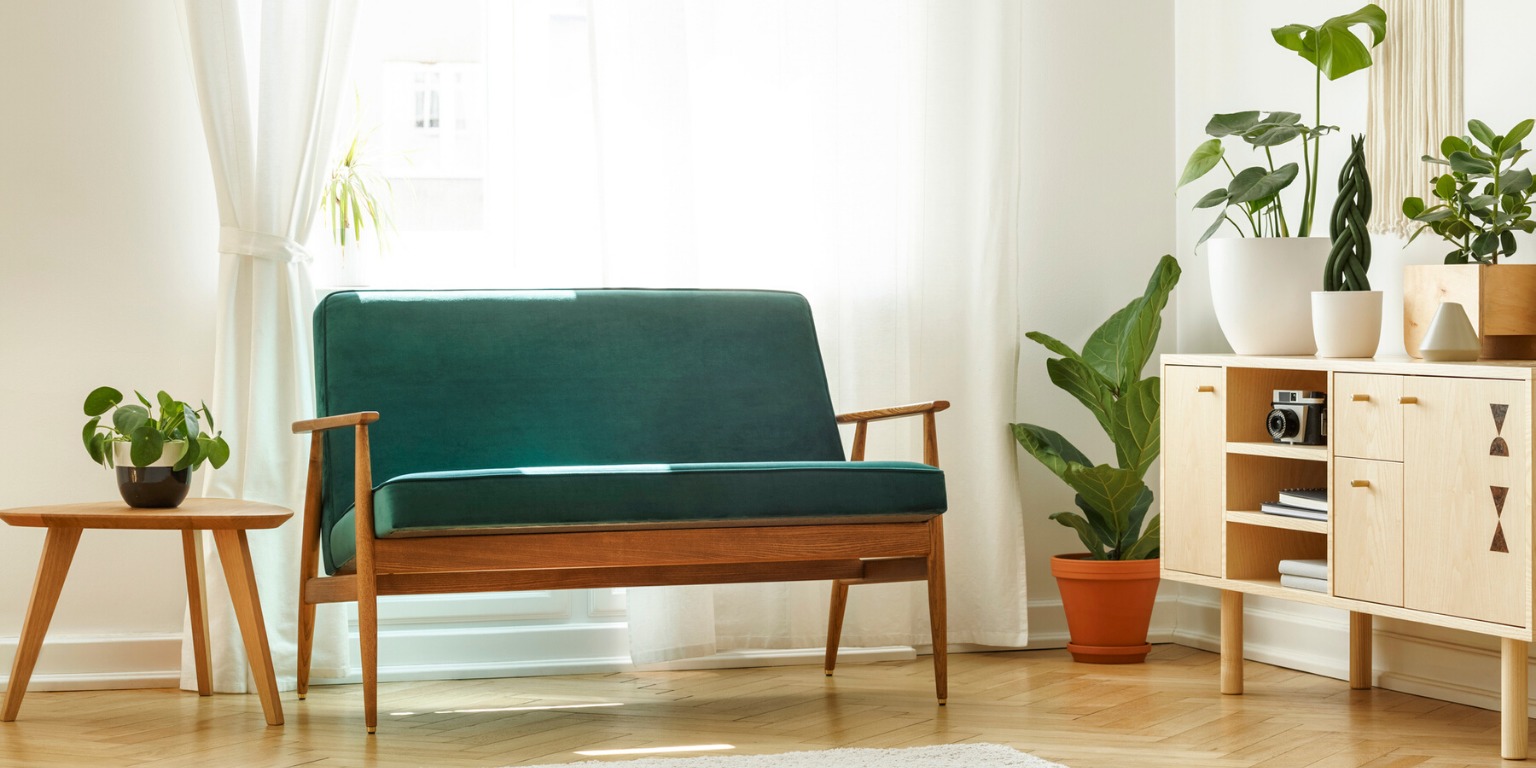 Get the Steps
Our GIFT to you!
Get Organized The Clear & Simple Way 
The Clear & Simple Steps are a simple, easy-to-follow set of steps that teach you how to get and stay organized.
Once you know HOW TO USE the steps, you'll never feel lost or overwhelmed about getting organized again.
I know that's a bold promise, but I make it with full confidence having helped over 100,000 people use these steps to get clear of clutter and live free at last.
The Steps Are Our Gift to You!!
You'll get the full explanation of HOW TO USE The Clear & Simple Steps to complete an organizing project successfully in my e-book, Get Organized The Clear & Simple Way. This eBook contains The Clear & Simple Steps cards for both the Foundation Steps and the Action Steps.
SEE IT.
Take a look at where you've been.
MAP IT.
Make A Plan for where you want to go.
DO IT.
Take the steps to get there.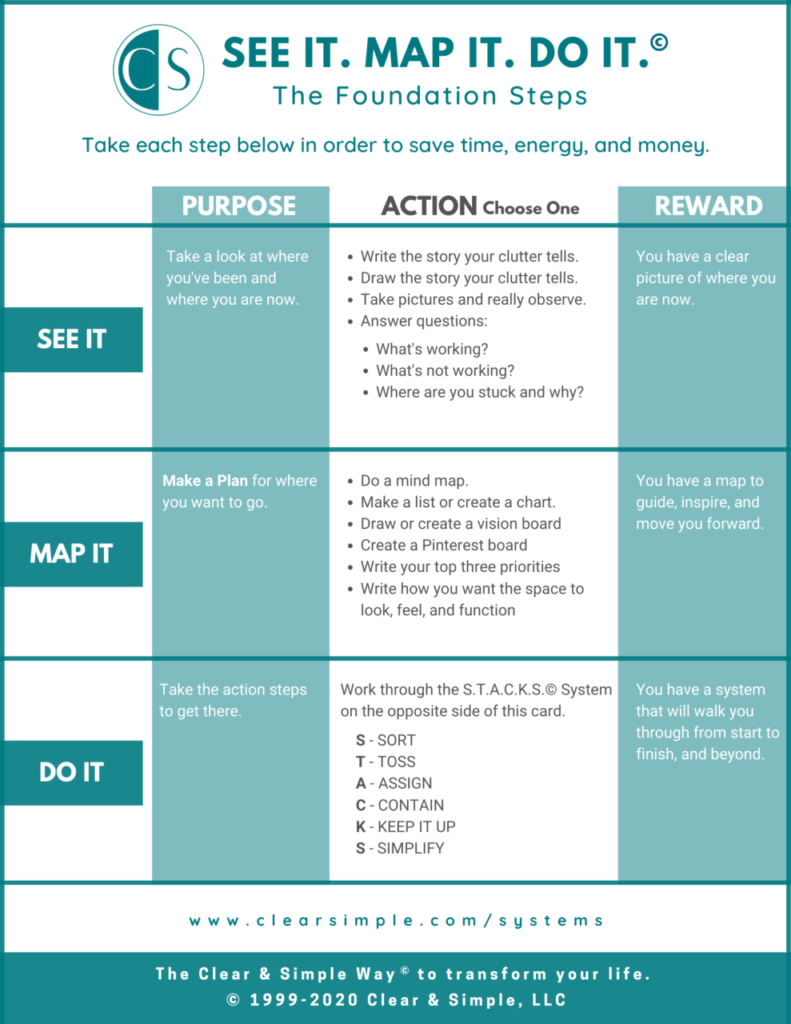 Steps for Getting it Done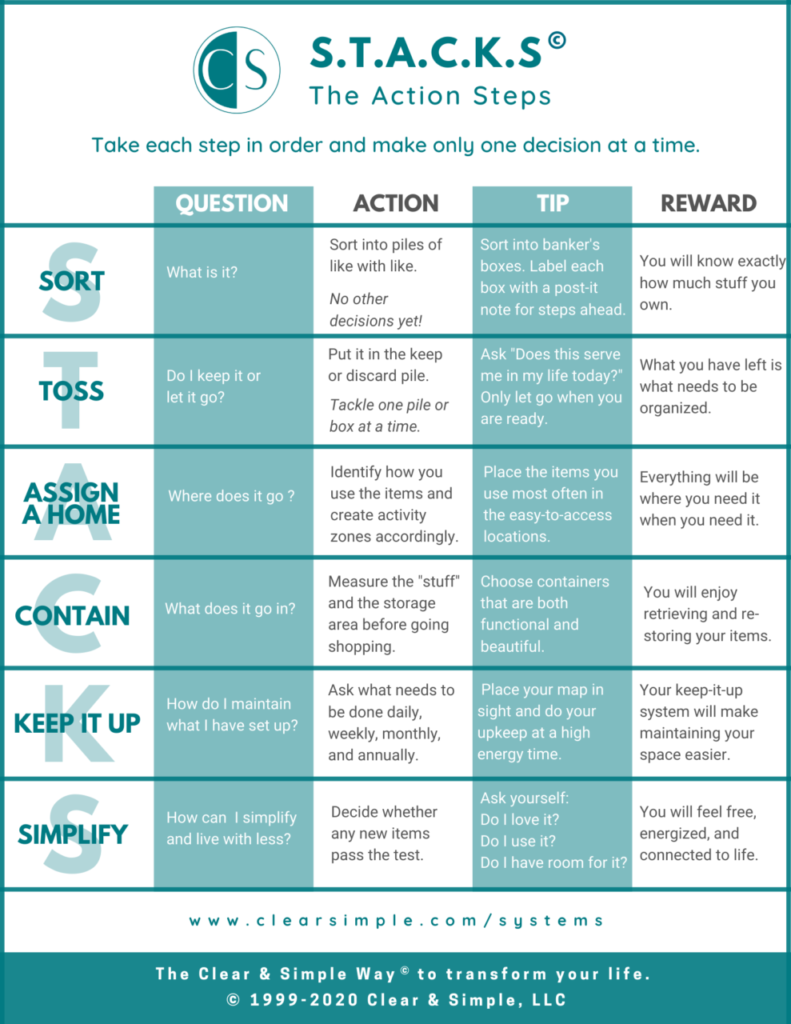 Putting all the steps together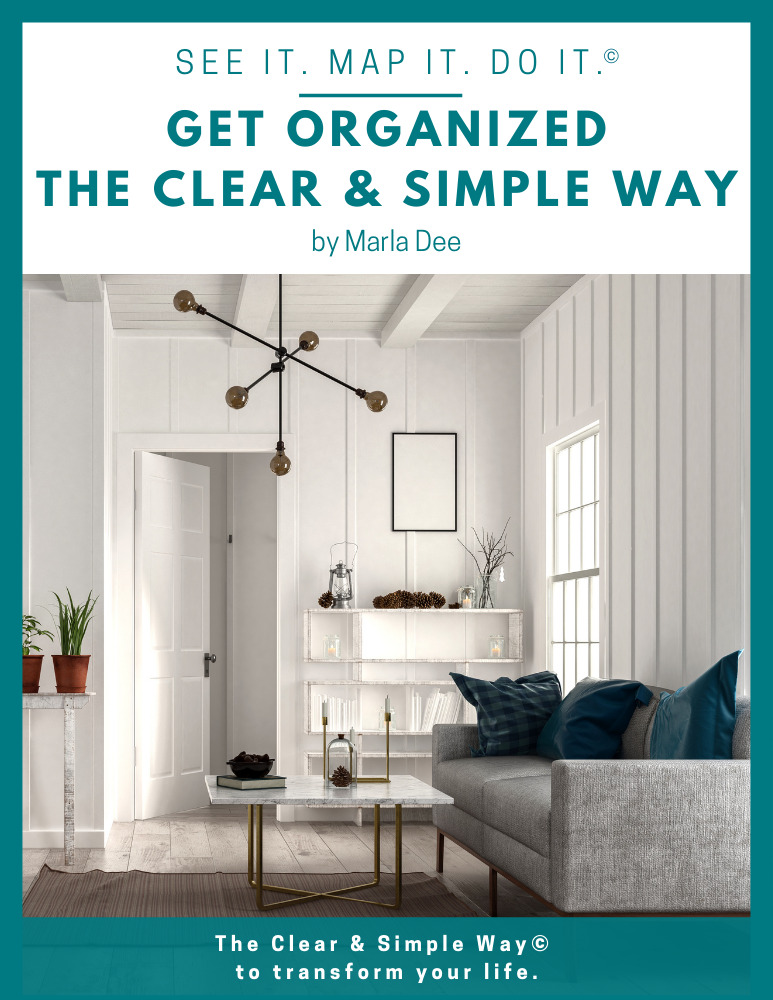 Get Organized The Clear & Simple Way eBook
Getting organized can feel daunting. Where do you begin? How do you get from start to finish without making an even bigger mess? And how do you keep it clutter-free while living a full life? We get it. And we're here to help.
Organizing is a simple skill that anyone can learn if they are taught. Just like learning to read or play an instrument, people need to learn how. The Clear & Simple Systems© teach you how to organize. They teach the skill. They are a step-by-step approach with each one shaping and supporting the next. It's important to keep this in mind because, in general, our culture focuses almost exclusively on the last step, doing.
Ready? It's time to live in a home that supports you, your family, and the life you want to live. This eBook will show you how.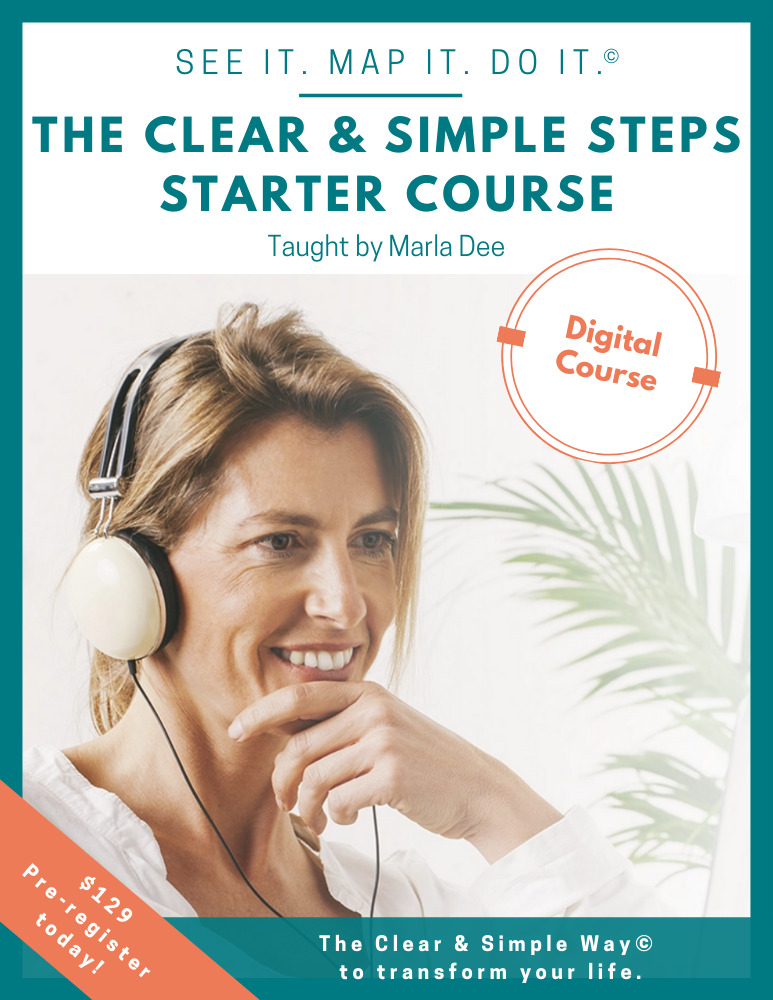 The Clear & Simple Steps Starter Course
Repeat after me… organizing is a skill I can learn. If you've watch with utter frustration while naturally organized people magically put everyitng in place, you're not alone. Most of us do NOT have the natural ability.
In fact, over 90% of people are not born with what I call the "organizing gene." And, if you're not born with it, you could read hundreds of organizing books and never get the one thing… THE ONE THING… that you need to clear the clutter and live free at last. A simple system for going from A to Z.
Join me for a joyful dive into The Clear & Simple Way© to transform your life. I'll break down these systems into their simple steps to tackle any organizing project. 
Tackle projects in specific areas by visiting each theme page for steps, videos, blogs, and resources.
SEE IT. MAP IT. DO IT © and S.T.A.C.K.S.© are copyrighted by Clear & Simple, LLC. All rights reserved.